Get your songs in front of artists, record labels, and publishers - FREE for the next 14 Days!
If you're done with the frustration, disappointment, and overwhelm that stop you cold every time you think about pitching your songs…
…THEN IT'S TIME FOR YOU TO JOIN SONGSHOP!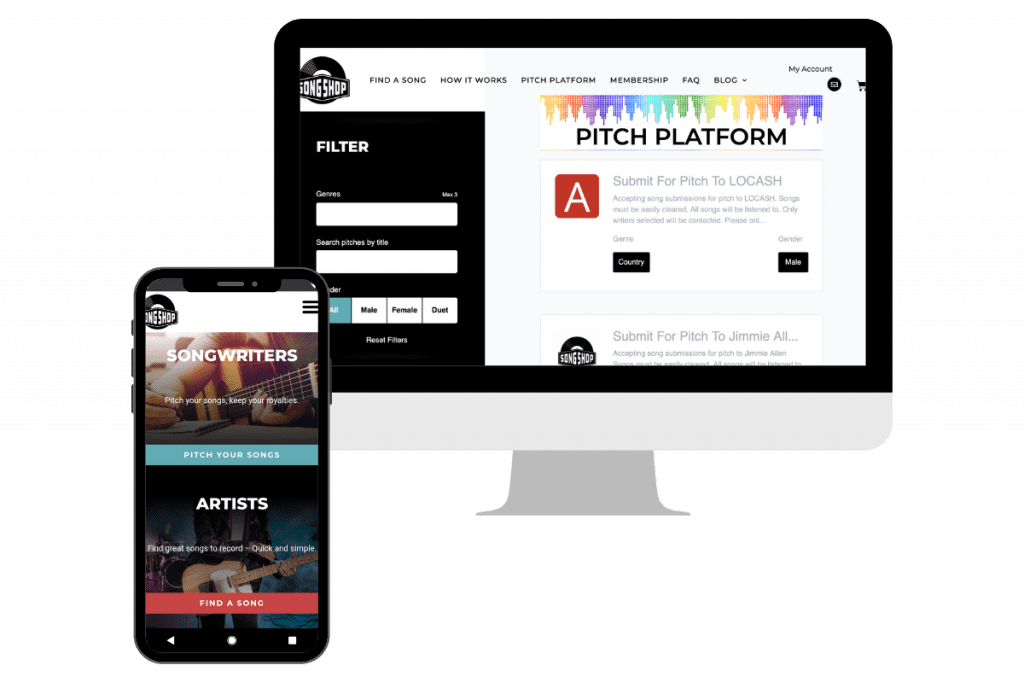 Our Creative Management Team has worked with everyone from Kid Rock to Taylor Swift, and written number one hits for Jason Aldean to Luke Bryan.