If you are an independent artist, odds are you will be writing your own music press release. There is absolutely nothing wrong with that! And writing a press release for music is actually much easier than it sounds. Just follow a few simple steps and these guidelines to craft your own music press release!
When To Use A Press Release
The only time you should really be writing a press release is for something that is truly newsworthy. This would be for things such as tours, single releases, or album releases. General gigs or shows would not qualify for a press release unless you were opening up for a major act or it was tied to a large special event.
Press releases should be something special!
Title/Headline/Subject
Okay so which one is it? That depends on who you are sending the release to and how the person is receiving it!
Here are some points on when to use each:
Title: Use a title in your music press release when you are sending it to someone who regularly receives these, but you need to peak their interest. Make it interesting but to the point so they know exactly what it is about. Generally you will use a title in your press release.
Headline: If you are submitting to a music blog through their website, this would be a good place to come up with a catchy headline. They are expecting to receive a press release application, and having these things done for them might give you a better chance at being featured because it's just easy to copy and paste. You can also creatively use headings throughout your press release to emphasize other important aspects.
Subject: This would be for an email, of course. If you are sending a press release to someone who might not be expecting it you will need to get crafty here. This will have to be catchy like a headline, but to the point like a title.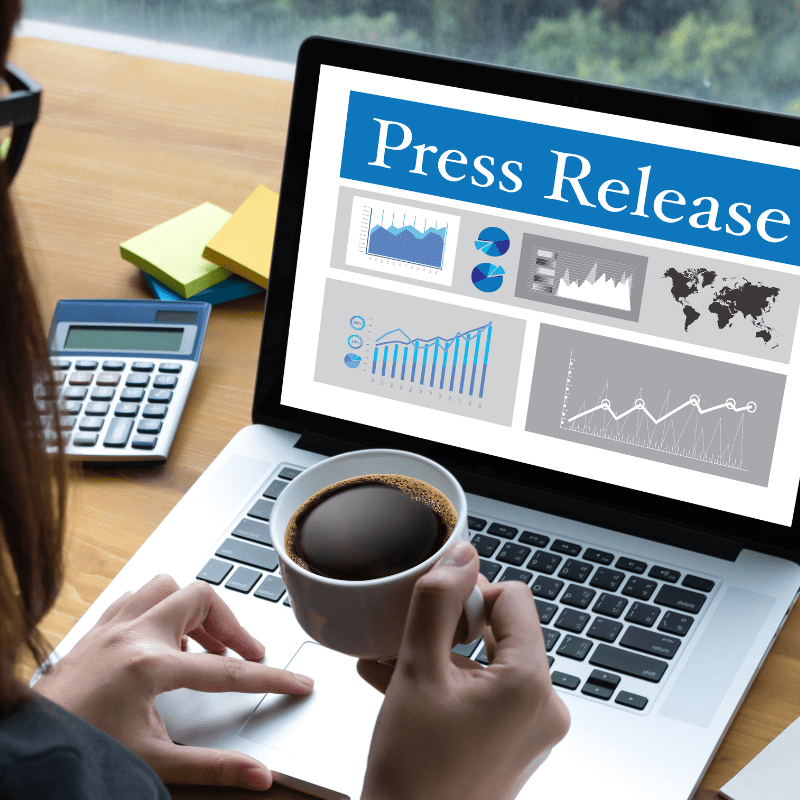 The Press Release
Keep it short and to the point. The first paragraph of your music press release should include all of the key information. Get the main point across in under 10 seconds of reading. It's crucial you get the who, what, where, and when of whatever you are writing about across to the reader.
The second and third paragraphs can elaborate on what you are promoting and add some of your personality to the article.
Adding Some Color
Include some quotes or reviews of the band/artist or song in the release to add social proof to your promotion campaign. Doing this implies you have already gotten press coverage on the matter and that it is indeed newsworthy.
Don't have any reviews or quotes? Get some. I'm sure you know a local radio station or have SOME industry contacts who you could reach out to and ask for a simple review on your new single.
PRO TIP: Want to get radio station reviews? Offer a free merch package to them they can give away on air to their listeners in exchange for a simple review. You might even get some air time out of it!
The Closing Paragraph
This should be the "what's next" for you and where the reader can find more information about you (socials, website, etc.) This is usually hinting at the next newsworthy thing you are doing. Ex. "This is the first single off the upcoming album expected to drop this fall".
Always Write In The Third Person!
NEVER start a press release with "My band is releasing.." Instant delete. Write as if you are a publicist writing a press release for your band. Step outside of yourself and what you think your image is for a moment and see your music, your brand, and yourself as an artist from an outside perspective. Now you are ready to start writing.
PROOFREAD. And then proofread again
I know it sounds lazy… But as "copy and pasteable" your press release is, the more likely it is to get featured. Some of these places get hundreds of applications a day. The easier it is for them to feature you the better! That means no mitsakes or poor grammar. Read that last sentence again!
Content & Extras
Never attach things in an email. Always include links to places to download images or any files you want to send (ex. Dropbox or Google drive).
You want to make sure a few different things are included and accessible to the journalists or editors. Always make sure you include download links to:
The single or album art

A high res photo

Artist logo

THE MUSIC

All socials and website
If you don't include these things and the publication needs them, odds are they will just move onto the next artist who has included them.
Time To Submit!
You can get some amazing free publicity by learning how to write a great press release. If you are looking for a copywriter to help you with yours, we are here to help! Check out our press release package HERE