Performance Quote Template Download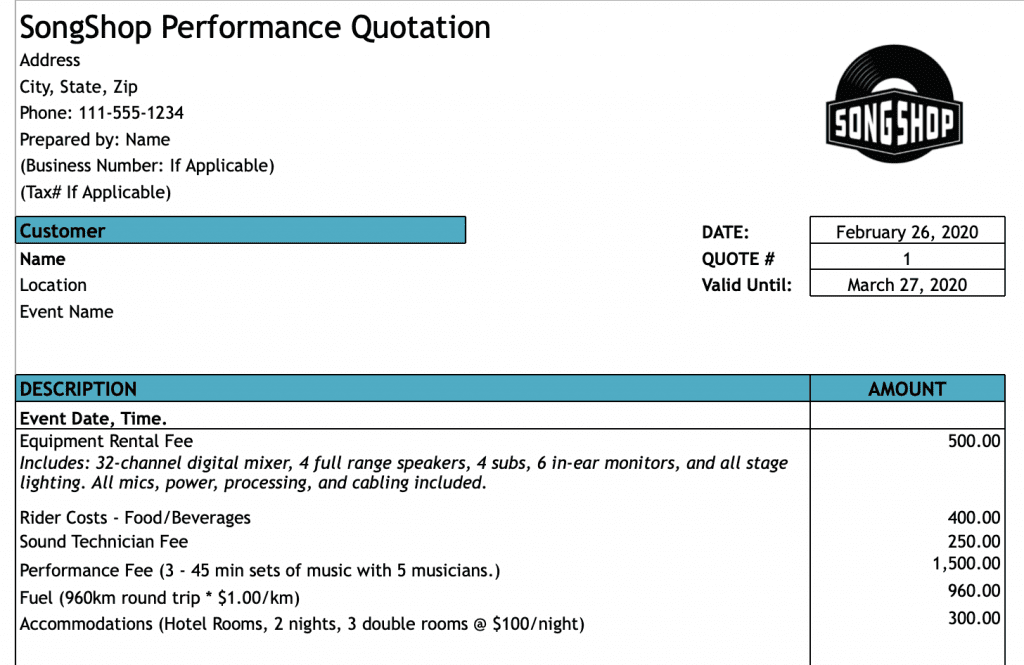 This is a free performance quote template for artists and bands.
Simply fill out the form and your quote template will be on it's way to your inbox!
There is an instruction sheet as well as the quote template, so it's super easy to use.
Happy gigging!