How to Plan and Budget For a New Record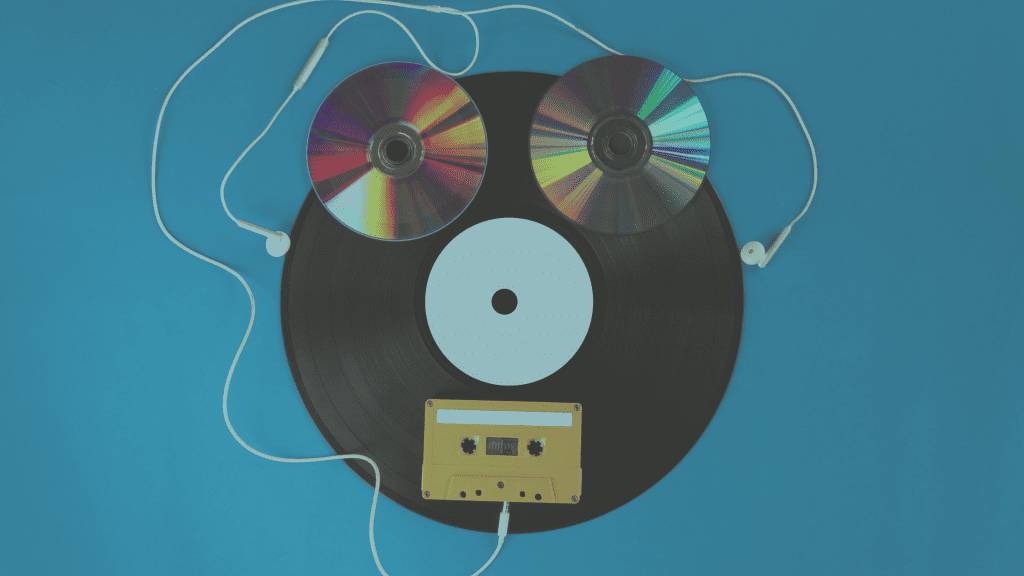 So you and the band are finally ready to get into the studio and record your first album! Or maybe you are going to put it all together yourself, and outsource what you need (read my blog on doing that here). Either way, putting together a budget and plan is going to be a crucial step to actually getting this thing off the ground. Countless albums are started and never see the light of day. If you do some proper preparation and planning there will be no surprises and everything will be smooth sailing! I have put together a free spreadsheet for you to use in your album planning at the bottom of this post!
START AT THE BEGINNING
Don't laugh – this might seem super obvious to most people, but I have heard of this happening in the studio before. Choose your songs! When you are hiring a pro studio to record your album things can get expensive. You don't need extra hourly charges because you spent an entire afternoon arguing over what songs you are recording or what the lyric is supposed to be. Once you have your song choices figured out, you can move onto the next step.
HIRING A STUDIO & PRODUCER
Self producing:
So we are assuming here you are actually going into a studio to do this thing. Don't hire any studio.. Just because your favorite band recorded there doesn't necessarily mean it's a good fit for you. Shop around, get quotes, and talk to the people who run the place. The most important thing about hiring a studio is being comfortable not only in the space, but with whoever is going to be running the session. Most studio's in my experience at least include an engineer to run the studio. If you need to hire a producer separately, be sure to get a quote for the project from them as well.
Hiring a Producer:
If you are hiring a producer, some (or most) producers have their own studio and recording space. They come as a package deal and you get to use their space along with hiring them. When you go this route, the quote you get for an album package can be an all-in-price. It will include producing, tracking, session players, and sometimes even mixing and mastering. It's important you know exactly what you're getting from the producer you hire so you can budget for whatever you aren't getting! For more on how to hire a producer – you can read my blog post HERE.
SESSION PLAYERS
Depending on what you or your band are going to be playing in the studio, you may need to hire session players. If you are looking for a product that can compete with commercial music, but you aren't an a-list player, hiring session players will truly take your music to the next level. If you and the band are playing the instruments in studio, make sure you know your parts BEFORE you head in. This will save time and money, and make for an overall better experience. If you need to add extra instrumentation later, maybe just hire out what you need!
TRAVEL
So next up on the budget list is travel! Depending on where the studio is you're recording at this can mean a few different things. You may need to travel to another city. Are you driving or flying? This will all need to be factored into the cost of the album. Are you bringing in session players or a producer? You will likely need to cover the cost of their travel as well. Make sure you ask these questions during the initial planning stages!
HOTELS/ACCOMMODATIONS
If you are bringing in session players or a producer from out of town they will need somewhere to sleep (if the sessions are over multiple days). Likewise, if you are traveling to a studio out of town with the band you will need some place to stay. Shop around for the best price. AirBnb or VRBO will be your friend here!
FOOD
Yes! Food. This is often the most overlooked part of album budgeting, and depending how long you're in the studio for and how many people are around the costs can really add up! Creative minds need to be fed and no one likes you when you're hangry. Figure out how many days you are going to be in the studio. You will likely need lunch and dinner as sessions tend to go late when you're in the groove of things. Having meals planned out or catered can be a great way to keep the flow going. It can also save time, money, and be healthier to have meals figured out beforehand instead of quickly running to the nearest fast food joint every day.
EDITING/MIXING/MASTERING
If your producer isn't also doing the mixing and editing, you'll need to find someone to do this too! Most of the time you can hire one person to do your editing and mixing. You'll usually get a better rate for an entire project than just a single song. Shop around, listen to their portfolio, and pick someone you think best represents your sound. Mixing is a super important stage of the creation process and can take your recordings from good to great!
Tip: If you want to learn to mix yourself, take your tracks and practice!
Once you have your mixes back, it's time for Mastering. Some people will say to just hire the same person to do your mixing and mastering. Others will opt for an online mastering service. Some might say just set levels yourself using presets and it's good to go… Hire a Mastering Engineer. Most mastering engineers only do mastering – so they are great at it! When you have the same person mixing and mastering, they might not hear things with the perspective of someone who is only mastering. Having a mastering engineer also gets another set of professional ears on your material and can provide some valuable mix feedback! I have tried a few different ways but always end up hiring mastering out separately. I have been incredibly happy with my decision to do so EVERY TIME!
REPRODUCTION
It's finished!! So you finally have your masters back, and it sounds great! But you spent so much on the music you have no money left and don't know what to do next… Don't let this be you! This is why it is so important to budget and plan every step of the way – from the concept, to your fans ears!
For physical CD's (you're going to sell them at shows, right?) Find an album reproduction company. This is as simple as a Google search! Check out a few places and get some quotes. Usually the more you get, the cheaper it is per copy.
GRAPHIC DESIGN/ALBUM ART
To get your album reproduced, you're going to need some artwork! Remember, physical albums need both the inside and outside designed as well as the CD itself. It's best to work with a designer who is familiar with this sort of work. You might want to do a photo shoot along with the album design to get promo photos and something to use for the album cover(s). If you don't have a designer you usually work with, Fiverr can be a great place to start your search!
DIGITAL DISTRIBUTION
Now you need to get your album out to the masses to hear! The best (and basically only) way to do this for independent artists is to use a digital distribution platform. They distribute to all digital platforms for a fee. There are lots of options out there – CD Baby, TuneCore, and DistroKid are the most popular. Some are a one time fee and some charge yearly, so be sure to account for that in your budgeting.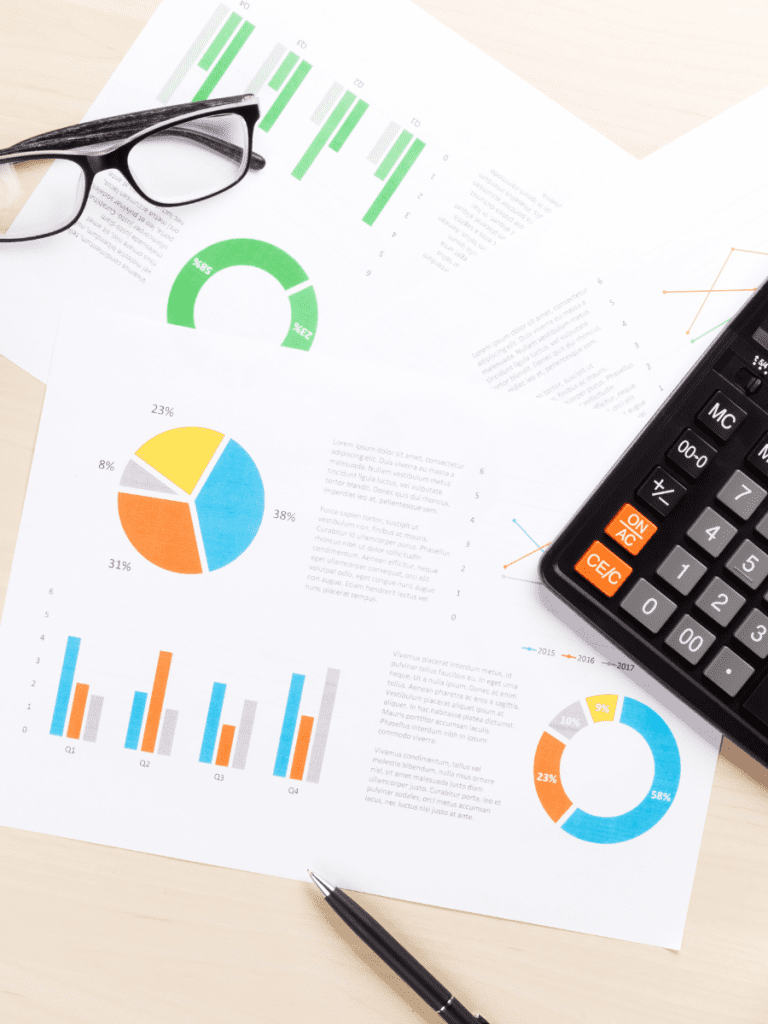 MARKETING
This last step is not for everyone, but if you are serious about trying to build a career out of this it's not something that should be ignored. I won't go into much detail here as this is an entire topic in itself. Make sure you figure out what you want to do for marketing in the pre planning stages of your album! Some options will be online advertising, hiring radio promoters, or pitching to Spotify playlists just to name a few. Do your research and figure out where your dream fans are congregating and figure out what advertising avenues you will use to get your music in front of them.
ROUND UP
So there we have it! As you can see, there is A LOT more than just recording a few songs to properly put an album plan together. To recap:
Have your songs prepared before going into the studio

Shop around for studio's. Self produce, or figure out if you are just going to hire a producer

If you need session players, find them

Book flights or figure out travel expenses 

Book your hotels (if needed)

Budget and plan your meals

Find a mixing and mastering engineer

Find a reproduction company

Hire a graphic designer or photographer (or both)

Choose your digital distribution platform

Create a marketing plan
I have put together a spreadsheet for you to use when putting together an album plan and budget.
Fill out the form and I'll email you a FREE COPY!!
Do you have any other great tips on album planning? Leave them in the comments!
Get your free planner below!!