How To Grow An Email List…. Is This Really Relevant?
When it comes to growing your audience and fan base as an Artist, nothing is more important – or more overlooked than the email list.
Email lists have been, are, and will always be one of the most important online marketing tools!
Why? Because it is the only thing that you can really control. When it comes to Spotify, Facebook, Instagram, TikTok, or any other social media platform you are at the mercy of the platform's algorithms and popularity. One day, the platform could disappear off the face of the earth and you are left with nothing. UNLESS You have grown a large email list!
If you have a well nurtured list of fans and customers, all it takes is a newsletter to direct your fan base to the new platform and voila! You have your followers back!
Email Marketing Basics
Don't worry – this doesn't need to cost you a fortune. There are tons of popular services that have great free for ever plans. And if you start blowing up they are all very scalable. I'm not going to get into the details of setting accounts up and integrating everything, but here are my top 3 picks when it comes to email marketing platforms:
Mailchimp

Pros: They have been around forever, their free plan is decent, and they integrate with (almost) any other platform you need

Cons: I find their interface clunky and poorly set up. There is quite a learning curve if you are brand new to the game.
SendInBlue – Winner!

Pros: Their free plan has unlimited contacts & their user interface is much more sleek and modern

Cons: The free plan has a very low per-day send limit so it's not possible to email a bunch of contacts at once
MailerLite 

Pros: Simple interface, a decent amount of contacts and monthly email sends

Cons: I'm not overly familiar with this company, but in my few interactions with them I find things to be almost so simple that getting more granular with campaigns is difficult.
Whatever service you use, make sure you integrate it with your website so you can collect emails from your sign up forms there!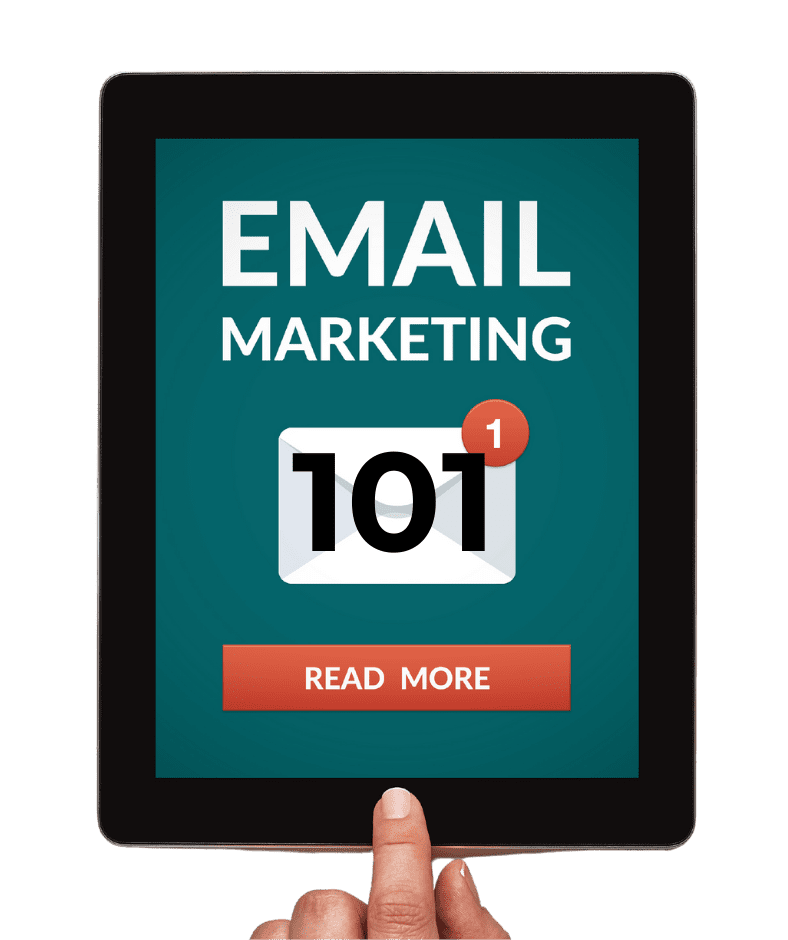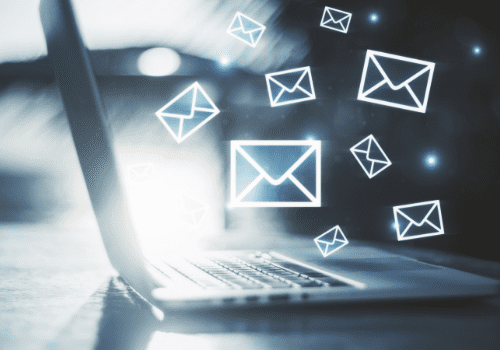 Growing Your List
Now that you have your platform of choice setup, let's get into how to grow your email list, and grow it fast…
Giveaways & Draws! You need to offer something of value in return for someone's email. Gone are the days where people just sign up to things 'just because'. 
Let's go over the 4 steps to take to grow your email list fast!
Step 1: Choose Your Offer
You need to offer something great. I'm not talking about a free song download or free merch. That might work for people who are already fans, but when you are trying to get people who barely know you to sign up to your list it's going to take more than some swag from an artist they don't know – yet.
You can give away something that's digital or super low cost for you that everyone who signs up gets, but my favourite way to do this is offer something of higher value as a draw. Basically people are signing up to have their name entered for a chance to win.
Think of things your ideal fan or ideal customer would love. If you're a country artist maybe your fans would love a belt buckle! If your ideal fan is into hiking perhaps a yeti tumbler might be perfect for them!
Think outside the box and give away something awesome. These things CAN be branded with your logo too! Actually, I recommend it.
Another great thing to do here is team up with a local business. Maybe they make handmade products your fans would love. If you can team up with a business on a giveaway you can help promote each other.
Step 2: Setup A Landing Page
This is where you will be directing traffic to sign up for your amazing offer.
Most email marketing platforms have features built in to do this.
If you have a website of your own, I would recommend doing this on your site as you are generating site traffic and can track all the analytics a bit easier.
The landing page should be simple and include these elements:
State The Giveaway Date

A sign up form (duh!)

A simple title, description of the giveaway, and a photo of what your giving away can help

A photo and short introduction of you

Give away rules

This is a great place to add in a dual step entry such as "you must follow me on Instagram to win". This can help grow followers, but don't overdo it as you will just scare people away.
Once you have your page built, make sure you test it yourself from a few different browsers and on mobile devices. You want to make sure this is working 100%!
Step 3: Drive Traffic!
It's time to start harvesting some emails! Now is the time to start promoting your giveaway. This can be done through all your social media platforms, but if you don't have a huge following to start with you might not get great results…
My favourite way to drive traffic is through Facebook & Instagram ads.
I have run campaigns for numerous artists to grow email lists, and the results have been nothing short of extraordinary. I'm talking about some of the lowest 'cost per result' I have ever seen in my years of marketing.
The great thing about using ad platforms is that you can reach massive audiences for a low cost and get these new potential customers and fans into your ecosystem. By framing the giveaways around something you are doing with your career like a new single or video, they know they are getting involved with a new artist and it can help get people to like you before they even hear you if you are offering to give people something!
Unfortunately there is just too much info to share on running ad campaigns for this blog, but if you are interested in running a campaign like this with us, or just want to know more – get in touch!
Following Up
Once you have finished your growth campaign, it's important to continue to nurture your new email audience. This can be done through sharing your story, weekly newsletters, and special offers made exclusive to your email list.
The great thing about marketing is that there is no "right" way to do it, and everything can be tailored to your unique style.
I hope this has given you some new ideas on how to grow your email list! Happy email harvesting!